Custom Basements of New England, LLC Customer Reviews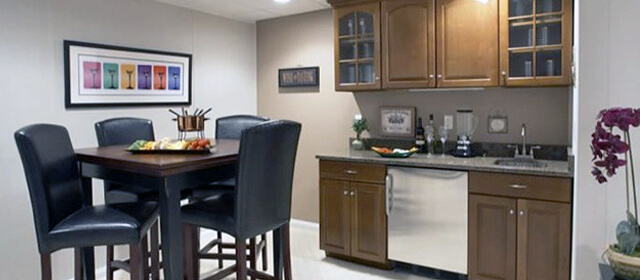 Add Living Space and Increase Your Property Value!
Read our wealth of positive feedback from previous customers. We strive to exceed every customer's expectations while listening to their needs, answering their questions, and providing excellent service and support. Here's what a few customers had to say about their experience with Custom Basements of New England, LLC.
January 2021 – Sharon, MA
I cannot say enough wonderful things about Custom Basements of New England Basements and Lisa LaGambina. We have been dreaming of/putting off finishing our basement since we bought our home 15 years ago. We wavered between finishing the basement and installing a large master bath. When the pandemic hit and 2 of us were working from home and a third was learning virtually, we knew we needed extra space and decided to bite the bullet and hire a contractor. My husband and I both researched on our own, and we both found Custom Basements of New England. My husband was impressed with the photos, and I was excited to work with a woman-owned business.
Lisa spent lots of time with us designing the perfect space. When we told her that we were considering a larger master bath, she designed a beautiful spa-like bathroom in the basement. We also installed a gym and a home office, while leaving plenty of storage space.
I want to stress how professional and helpful Lisa and all of the workers were. We were apprehensive about having people in our home during COVID, but we rarely knew anybody was there other than the typical sounds of construction, and we always felt safe. Lisa would text us every day and let us know who to expect and when, and everybody was respectful and helpful. When we ran into an issue with the bathroom (on a part that we ordered), Lisa worked with us to come up with a solution that saved us hundreds of dollars and countless days of frustration and delays.
The project was completed well within the initial estimated timeframe and there were no hidden costs. We are thrilled with the result and are so grateful that we found Custom Basements of New England.
- Larry & Jill
June 2020 – Wakefield, MA
Our experience with Custom Basements of New England was absolutely fantastic.
Having dealt with so many different contractors and tradespersons in numerous different house projects over the years, I can honestly say that this was by far the easiest and best home improvement decision we have ever made. If you want your basement project to be hassle free and professionally done without having to lift a finger or worry about anything at all, this is definitely the company for you.
It was clear from our first visit with Lisa, the owner, that she knows basements and all the issues surrounding them like the back of her hand. She is super professional and thorough and handles everything necessary to plan and execute a flawless plan. Joel, the project manager, treated our basement project as if it were his own house, and was meticulous in making sure everything was it's absolute best. All of the carpenters, plumbers, electricians, plasterers, etc. were all true professionals and did great work. They were all friendly and accommodating, and the entire process went seamlessly. As soon as the project began (on time as promised-- actually even ahead of schedule), work was completed every single day from 7:30-4 or 5:00 every day and even some Saturdays to make sure the project stayed on schedule. They finished a little ahead of schedule and we couldn't be happier with the final results.
I have never felt implored to write a review like this, but honestly it was the care in the little details and going the extra mile to make things the best they possibly could that really impressed me the most. Lisa and Joel were super responsive to any questions we had along the way and kept us updated and informed all along, while leaving everything up to them to handle without any worry on our part. I would highly recommend Custom Basements of New England, and our family is so grateful for the incredible new space which far surpassed our expectations!
- Mike
April 2021 – Foxborough, MA
We did our research before choosing a company to finish our basement and we could not have been happier with Custom Basements of New England. The basement came out better than we could ever have imagined. Lisa, the owner, was very easy to work with and was very knowledgeable about the entire process. She planned out the design and had lots of great ideas to make the basement perfect for us.
Our project manager was Joel who was very helpful throughout the process. Humberto was a very skilled craftsman who almost single-handedly built our basement. He took extreme pride in his work and we could tell he really cared about building our perfect basement. Everyone was a pleasure to work with.
During these times we thought there would be a delay in the start of construction. To our pleasant surprise, Lisa said they could start construction early and it was actually completed several weeks ahead of schedule. There were no delays at all and Lisa's entire team worked seamlessly to complete each phase without issue.
If you want your dream basement, we highly recommend Lisa and her team.
- Jim
April 2021 – Hopkinton, MA
Lisa and her crew are true professionals! They delivered what they promised. The entire process from receiving a quote, to the finished basement, was very smooth (and quick!) and without hiccups.
The teams arrived on time each and every day and always left a clean workspace when they left at the end of each day. And the best part is that they were done way ahead of schedule! Kudos to this team!
If you are looking to remodel your basement, we highly recommend that you consider Custom Basements of New England.
- Anu
December 2020 – Oakham, MA
Lisa and her team just finished our basement and we had an excellent experience with Custom Basements of New England. Lisa was friendly, professional and thorough, efficient and smart. She was an easy-going person and we felt very comfortable to work with her from our first appointment.
Lisa was also very responsive to any questions we had. Her project manager and team workers are truly experts in this field. Once the project started, work was done every single day until the whole project was completed.
We are so happy with our beautiful basement and will enjoy it for many years to come. I would strongly recommend Lisa and her team.
- Xiaoyang
January 2021 – East Sandwich, MA
We purchased a house in East Sandwich that had an unfinished walk-out basement…
…Lisa responded to our request for information as did one other company. Both came by to offer ideas about design and what might be possible. However, Lisa was much more engaged after our meeting with follow-up. This gave us confidence since projects tend to run much better with some hands-on management. Lisa provided a general layout with costs and references we could contact. All of these things led us to choose Custom Basements of New England.
We had an issue with the concrete patio outside the basement we had to deal with before we could start on the basement. Lisa recommended a company she had worked with before and we hired them to do this work. This made the whole project move along and we appreciated the help finding a good company to deal with patio which required removal of the existing concrete. Lisa provided a final consultation about room layout and recommendations about what areas to finish and leave unfinished. We settled on a full bathroom and an open L-shaped room around some pipes and load-bearing columns…
…Lisa and Joel were responsive when we requested changes which we very much appreciated. The quality of the work was excellent… All of the teams were top notch, people we were pleased to have in our house. They were neat and we had easy access to see progress each evening. The project was further complicated by the pandemic. Everyone was good about masking and social distancing when dealing with us…
…We have completed a few remodels in the past, but never a basement with the unique challenges they present. Even so, this was the best project we've been involved with that we didn't manage ourselves. We recommend Custom Basements of New England…
- Pat
May 2020 - Dedham, MA
My wife and I are very happy with basement built by Lisa at Custom Basements. She was very good at communicating and keeping track of the whole project, both things she was responsible for and also things that we or other subs were responsible for as well. This allowed for a very efficient and timely completion of the project.
We are thrilled with the result and can thoroughly recommend Custom Basements!
- Josh
September 2020 – East Walpole, MA
We are extremely pleased with our newly finished basement area. After downsizing from a four bedroom Colonial to a two bedroom condo we quickly realized when the pandemic hit that we needed additional living space. We contacted Lisa at Custom Basements of New England in May and by early August our finished basement was completed.
We were able to add a home office and exercise area while keeping a large unfinished area for storage. Lisa listened to our ideas for the new rooms and offered helpful suggestions to enhance the spaces.
We only wish we had listened a little more! The original basement area was quite large, so Lisa had suggested we maximize the new living space and use less for storage. Regretfully, we did not. We realize now that we should have listened to Lisa!
Our rooms came out so beautiful our one regret was not going bigger! Our one word of advice is listen to the expert and listen to Lisa!
- Tom
July 2020 – Shirley, MA
With our family growing, the confinement of COVID, and the need for space, we took advantage of our family time to get our basement finished. Unfortunately, due to the pandemic, we couldn't visit customer's houses nor the businesses to see the products utilized by the companies we were looking at. As with everything else these days, we had to resort to online shopping for a basement. A simple Google search and some website reviews ultimately led us to Lisa and her team at Custom Basements of New England. We reached out in inquiry and received a call from the owner Lisa herself. We told her we had ~1,000 sq ft of basement that we would like to have designed for finishing and she came right out.
The entire process from our first phone call to final walk-through was about 8 weeks! Lisa herself came out, brought samples of materials, designed a solution WITH us and laid out a 6-week work schedule for us. The job was finished in just over 4 of those weeks so they were definitely ON TIME! Oh, by the way, this was entirely done after the state restrictions from the pandemic. From day one Lisa, her lead PM Joel, and the build team were top-notch. Extremely professional and most of all patient and thorough. Patient because we had quite a few questions and kept modifying our original design. Throughout the entire process we felt safe and well taken care of. We were notified when specialists or inspectors were coming and we were truly involved every step of the way.
Having Lisa and Joel available personally for a quick text or phone call was truly invaluable. NEVER did we have to go through some call center or receptionist. Lisa takes pride in her business and it shows as she enforces extremely high standards for her business and her employees. She never let us as the customers feel any of the burdens associated with a build. I remember Lisa driving the delivery truck herself due to an employee situation. Again, we as the customers were never affected. Unless you "know someone" for work like this, you really have no idea what you are going to get when you hit the internet. It is the feedback system, the exceptional workmanship and the outstanding customer service that really set businesses apart and we certainly lucked out. Honestly, this could not have been a better experience given the times of our build and the people we teamed with. I 1,000 times recommend anyone reach out to Custom Basements of New England. After the first phone call, you won't be disappointed. Our family is very appreciative of them.
Thanks Team!
- Sean & Kymberly
November 2020 – Southborough, MA
We are just so pleased with our experience with Lisa and the Custom Basements team from start to finish. For the initial meeting, Lisa took the time to really think about the best floorplan for our basement and came up with a layout no one else did. She truly listened to us and our needs, which seems to be rarity these days. She was open and honest during the entire sales process and she is the only one of three companies we talked to that provided references- over 100 of them!
They started our basement project two weeks early and finished a few days ahead of schedule. She and her team communicated all along the way. Each week we knew what was being done and who was coming and exactly when. The project manager, Joel, was also a pleasure to work with and ensured everything was done on time and with the utmost quality. We could not be happier with our finished basement.
It's such a functional space and it has truly transformed our home. We would highly recommend Custom Basements to anyone.
- Dan
July 2020 – Hanover, MA
We recently used Custom Basements of New England to finish our basement. It was a great experience for our family. Each worker who came into our home was professional and hard working. The job was completed during the COVID-19 pandemic and was finished on time.
We love our new finished space and highly recommend Custom Basements of New England!
- Kate
May 2021 - Watertown, MA
We wanted to finish our basement and reached out to several contractors. They came out and took weeks to provide quotes – some of which were ridiculously high.
Lisa from Custom Basements of New England came out, took a look, provided some ideas & suggestions. Then she took about half an hour to come up with a price estimate. I was impressed by her efficiency, knowledge and speed.
We decided to go with her even though we had to wait for 2 months to start the job. Her team was awesome and the time estimate she provided was spot on. Very rarely does a contractor finish work according to schedule (with all permits pulled).
We are very happy with the quality of the work and would recommend her and her team without any doubts.
- Danny
January 2021 - Hampton, NH
Following our recent move to New Hampshire, we decided to build out the unfinished basement in our new home. Unfamiliar with local contractors, we googled basement remodelers and interviewed a number of companies.
From the beginning, we were impressed with Lisa LaGambina, the owner of Custom Basements of New England. She did a thorough assessment and gave an honest, competent overview of what we would need, how it would best be done, how much it would cost, and about how long it would take to complete. Our basement wasn't a standard, straightforward layout, but its angles and mechanical obstructions were no match for Lisa's experience and creativity.
We could not have asked for a better experience. Lisa kept us informed at each step of the way, accommodated our scheduling requests, and responded to questions immediately. Her talented, hard-working team, to a person, was polite and professional. The quality of both materials and workmanship is excellent. The project was completed on time–and exceeds our expectations. We can't wait to entertain family and friends in our beautiful basement.
We recommend Custom Basements of New England without reservation.
- Jeffrey
August 2020 - Waltham, MA
Fabulous! Lisa and her team at Custom Basements of New England are talented, trustworthy and efficient. Our basement started out as a cold, subterranean, concrete box and swiftly morphed into a warm and inviting playroom/office with a cheerful laundry and storage space.
We opted for the wall-panel system and love how cozy and modern the space looks with the big bonus of avoiding mold problems sometime down the road. We also loved Lisa's recommendations regarding lighting, flooring, plaster and paint. Humberto, our carpenter, was charming (from a distance amidst the global pandemic,) but also incredibly capable, handling everything from tile work to trim... and fast! Major progress was made everyday! I would not hesitate to call Lisa if you need a basement contractor!
Great Experience! On time, On budget!
- Molly
May 2019 - Chestnut Hill, MA
We had a great experience with Lisa and Custom Basements: they transformed our disgusting, damp unfinished basement into a space we love to spend time in.
They gave a detailed quote when they said they would, they started and finished work within their predicted timeline, despite the fact that we added on to the project, they were responsive when we had questions or concerns, and they did very high-quality work. All their craftsmen/tradesmen were skilled, punctual, and a pleasure to work with.
I agree with the other glowing reviews posted here and only want to add that I feel that Lisa is very trustworthy, and I would unquestionably hire them again.
- Stephanie
November 2019 – Lynnfield, MA
We have nothing but the utmost respect for Lisa and her business Custom Basements of New England. Because of her attention to detail, excellent organizational skills, and knowledge of the work, we have a beautiful new basement to share with our large crew of loved ones!
From start to finish, and throughout all disciplines, employees of CBNE were professional and timely. They used quality products and were highly skilled. As a result, the job went smoothly and finished within the time frame initially outlined.
I would recommend Lisa and her team to anyone in need of a quality basement job.
- Katie
January 2020 – Woburn, MA
We would highly recommend Custom Basements of New England for any basement additions that you are thinking to pursue. Lisa and her team came in on time, on budget and with minimal disruption to our day-to-day living. They worked with the city to issue all the permits and close them out. They also adapted to some of the changes we were thinking of as the project moved forward, i.e. carpet on stairs, door opening under stairs, wall mount for a TV etc.
We had bought a newly built townhouse with an unfinished basement a few years ago. Lisa and her team gave us a nice workshop/social area for our basement and left the other half for our storage needs. Many have commented that the basement looks like it was built along with the townhouse.
- Fred & Ellen
January 2021 - North Reading, MA
Great company!
The owner, Lisa, knows basements. She met with us, listened to what we wanted to do and made recommendations based on her vast experience.
Her recommendations resulted in a better, more open design (and saved us money). She was up front and honest about the process and the timeline, and uses the best basement products on the market. Her crews cleaned up every day and were very respectful of the home. Crews were working consistently throughout the project to keep it on track.
The end product is of VERY high quality, with no cut corners. We love our new space and highly recommend Custom Basements of New England.
- Curtis & Katie
May 2020 – Lynnfield, MA
Lisa and her team just finished our basement and we could not be happier! Pricing was comparable and to other national companies and Lisa was here every day checking in on progress and (aside from a small delay due to Covid) the project started and ended exactly when she said it would! She kept us up to date and informed, every step of the way, and had some great ideas for the space when we first started the design.
We have a huge finished basement space for the kids to use as well as a home gym. Their team also added a door with safe stairs in place of a bulkhead and our 4 kids can come in from the pool and play in their new play space.
We would highly recommend Lisa and her team!
David
Jan 2020 - Waltham, MA
Our experience with Custom Basements was superb. Lisa, the owner is a miracle worker. She was able to take all of our wish items and make them come true.
My husband has an office area and I have my sewing nook. In addition, we have a beautiful full bath, a den, a lovely laundry room and tons of storage. Lisa listened intently and made our dreams materialize. Lisa always handled any roadblocks that were from external or unforeseeable sources such as inspections or very old plumbing issues with calm and intelligent solutions. We trusted Lisa and her team completely. Joel is an attentive project manager who gets it done. Humberto amazed me with his competence and work ethic. He never took a break and worked tirelessly throughout his long workday. Finding honorable and competent contractors can be tough but with Custom Basements our major renovation was delightful.
- Beverly
January 2018 - Wellesley, MA
Our project involved converting a large unfinished basement into a recreation room for our kids. We carefully considered both a traditional build and the 'Basement System' type projects. In the end, we chose Custom Basements of New England for the moisture resistant materials, competitive pricing and, importantly, our confidence that Lisa and her team would do quality work. We are happy with that decision.
Lisa came to our house twice to discuss our plan, and was a pleasure to deal with. She helped us come up with a design that gave us a large space for the kids (close to 900 square feet) and fit into our budget. We made a few changes along the way and Lisa was flexible and accommodating. By the end of the sales process, we had a plan and price we were comfortable with.
The construction started well ahead of schedule and we were thankful it completed before Christmas. We had a couple meetings with the Project Manager, Joel, and then Nate led most of the actual build. Both were a pleasure to deal with and the quality of their work was top notch, and thankfully unobtrusive.
The end result exceeded our expectations. There were a couple 'punch list' items that the crew quickly addressed and the finished product looks great. The painter and electrician did great work too.
We highly recommend this team and are thankful we chose them. Now that the basement is furnished, it's a great addition to the house, warm and inviting, and we love it! It was a great project that was completed ahead of schedule and on budget.
Thank you for the great work!
- James
February 2018 – Framingham, MA
We wanted a clean, modern finished basement and bath along with the assurance of a dry basement; Lisa and her team of Custom Basements of New England were able to get us both in our 1100 sq ft space. They were on time and on budget, which is rare.
Their work was phenomenal. I have referred her happily to clients, family and friends!!
- Mian (Newton Realtor)
December 2017 – Milton, MA
Lisa and her team were the best. They were very detailed in every aspect of the job from quoting down to the day-to-day execution. The team in the field was extremely courteous and always kept the place clean.
This was the best project we have done in our house to date. The outcome was so good we had Lisa's team come back for a second project!
- Suzanne
June 2014 – Burlington, MA
It is my pleasure to commend Lisa LaGambina and Custom Basements of New England. Several months ago, my fiancé and I began to search for the right contractor to finish a room in the basement. We received 6 quotes which ranged from a local builder to Owens Corning. However, Owens Corning's high pressure sales and business tactics proved to be a deterrent and we decided to put the project on hold. Then, after doing some online research for a similar basement product, we found Lisa and Custom Basements of New England- and we're very glad we did! (My daughter has an Owens Corning basement and we evaluate ours to have superior construction).
From our first conversation with Lisa, she was professional, honest and helpful. In fact, we were so pleased about doing business with her we decided to finish 2 rooms, creating a finished "lower level" in my home.
Throughout the project, Lisa was vigilant and accessible; checking in daily providing sincere attention to details. She suggested and accommodated several improvements to insure our satisfaction. The final result is a beautiful new living space that my family will enjoy for many years to come.
We highly recommend Lisa and Custom Basements of New England.
- Suzanne
January 2015 - Quincy, MA
I recommend Custom Basements for your basement remodel. I had my 400 sq. ft. basement remodeled in 2014 in Quincy MA. I also put in a second bathroom. Lisa and her team were a joy to work throughout the entire project. I had evaluated several basement systems; Total Basement Systems, Owens, Matrix, and several others. Custom Basements were priced competitively not the lowest nor the highest. Most other companies out there were very high pressure sales and Owens specifically was off the chart expensive and high pressure.
As with any remodel there can be unforeseen situations that happen. As such, Lisa communicated all changes and she was very fair and made sure we did not go over budget or time. I knew I could call Lisa at any time and she would pick up the phone to discuss any concerns, no voicemails, no emails, etc. Customer service, even after the sale and construction has been stellar. In fact, I had a broken pipe in the basement which required some of the walls to be deconstructed, Lisa sent somebody over to do this for free.
I recommend Custom Basements for your remodel. My basement is a great space and has become the best room in my house.
- Jim
July 2018 - Avon, MA
Absolutely wonderful and hassle-free experience. Home renovation can be a pain, but Lisa and her expertise and crew made it so painless it actually turned out to be a great experience. The basement remodel/finishing is superb and the products used are not only sensible but also durable.
MY BASEMENT FLOODED 3 TIMES due to unforeseen circumstances, but it has recovered every time (including March 2018 Storms) and looks pke new. This is due to the Basement system that was recommended, and the obvious knowledge and expertise of Custom Basements.
- Brett
August 2018 – Chelmsford, MA
Excellent, efficient, thorough, attention to every detail-- Extremely pleased with everything-- very happy I didn't go with other competitors. Worth every $$ spent on this basement!
Thank you so much Lisa for being so professional. Would recommend to our friends and family.
- Zainab
June 2018 - Newton, MA
We just wanted to thank you for the great job you that your entire team did in finishing our basement. From our first meeting with Lisa in January, our whole family was in agreement that your team was the best choice to help us finally begin to turn what had only been a dream for decades into a reality.
The project was started right on time, completed on time, and within the quoted budget. Throughout the project, you were quick to respond and attentive to any questions I had along the way. As the framing and walls went up, I had some questions and your team was always readily available to discuss and offer suggestions.
I have to add that Joel, Nate, Humberto and Holland were amazing to work with. I was very impressed with how efficient the overall construction process went. The space is not huge so staging materials could have really been an issue. The workers were extremely neat and very efficient. The clean up was done very well between phases and material deliveries were coordinated for the upcoming phases so the basement was never overcrowded.
Thank you for helping us take that "final step" to make our dream space into a reality. The final product far exceeded any expectations we ever had and we are now enjoying furnishing our beautiful extra living space, including the additional full bathroom. It's funny, but this great new space seems to make the rest of our house look like it needs a serious facelift.
We would highly recommend Lisa and the Custom Basements of New England which was professional, courteous, and extremely capable.
- Julie & Chad
August 2019 - Westborough, MA
It is my pleasure to write this review for Custom Basements of New England. I have had the pleasure of using their service for my basement's renovation. I can state with confident that Lisa is a responsible person with a high degree of integrity.
Lisa is resourceful, experienced, and pleasant to work with. Her team has demonstrated competencies and delivered quality work in all aspects so I would have no hesitation in recommending Custom Basements to anyone.
- Dennis
August 2018 - Woburn, MA
Lisa and her crew at Custom Basements transformed a completely unfinished basement into a beautiful space for my son, daughter-in-law and brand new grandson, including the addition of a full bathroom and wet bar. The work was finished on time and in plenty of time for the new parents to get settled before the arrival of their baby.
From the first meeting with Lisa until the last punch list item was completed, I was extremely satisfied with the project. I can't say enough about the project manager, Joel, who pointed things out to me that needed attention in my basement that weren't necessarily in the scope of the project but that they took care of. I met a lot of the contractors - plumbers, carpenters, electricians and painters who were all polite and professional and did great work.
We looked at two other basement companies and I know we got the best value with Custom Basements of New England!
- Diane
January 2019 - Marshfield, MA
The team at Custom Basements of NE were professional and prompt from beginning to end. We chose CBNE after being very impressed by their comprehensive initial consult and competitive pricing. They began almost immediately and finished in five weeks (a week ahead of schedule) and on budget.
Even more impressive is that our project was completed through the holiday season, without delays. Thanks to the professionals at CBNE (design consultant, project manager, carpenter, electricians and others) our basement was transformed to a far better space for our family than we imagined it would be.
We now have 700 additional square feet in our home that includes a gym, play area, and entertaining space along with the addition of three spacious closets. Lisa and Joel designed a detailed floor plan and were more than accommodating to changes we requested along the way.
Our carpenter, Humberto, paid very close attention to detail, had a great work ethic, was polite, pleasant, neat and clean. Overall we are beyond satisfied and grateful to everyone who contributed to building out our awesome new basement!
We rate CBNE 5 stars and highly recommend them for your basement project.
- Adam
January 2019 – Salem, NH
We recently completed our walkout finished basement with Custom Basements of New England. We appreciated the personalized business touch of Lisa, the owner and Joel, the project manager. They were a great help with design and offering experienced recommendations.
Our finished basement exceeded our expectations due to the company's attention to detail, such as the finish work of the trim and crown molding, encasing exposed insulation, dealing with irregularities of our ceiling and floor, just to name a few. The workmanship is of high quality with attention paid to materials used that prevent mold or rot, in the event of future water/moisture problems.
We are satisfied customers who would certainly recommend Custom Basements of New England for your project.
- J & J
September 2016 - Dover, MA
We renovated a basement, starting from nothing/concrete. Our project was on time and on budget. We are very pleased with the project! Lisa, the owner, runs a tight ship. Her and her crew are exceptionally professional and it shows in the workmanship of their product. Custom Basements has an eye for doing things the right way, not cutting corners. Our project took six weeks from start to finish and was completed five months ago. They were also prompt in following-up on a few punch list items.
Really enjoyed working with the owner and her team. They are professionals and know how to get a project done on time and on budget. Being experts in basements and remodeling, when you hit inevitable unforeseen snags, they will have likely seen it before and have suggestions. The professionalism of the team is impressive, which is important with work men and women coming and going from your home.
Also worth noting is that the owner, Lisa, is good at design suggestions. When we were uncertain about our ideas, floor plan, and color choices, she had helpful experience and guidance.
- Brent
January 2016 – Nashua, NH
Lisa and her team custom built our basement a couple of years ago. From start to finish everything was professional. They delivered on all their promises, were very timely. During the entire process they kept and disturbances to the family at a minimum. Her staff were very courteous and very helpful.
Lisa is prompt extremely responsive and very friendly. She has a great memory and remembers every detail very vividly. Her team also installed our last minute request of a projector TV.
This is a 5* company and I highly recommend them for any basement project.
- Veena & Vasuki
September 2018 - Southborough, MA
I enthusiastically recommend Custom Basements of New England to my friends and family. Lisa and her team turned an unfinished space (about 400 sq. feet) into a comfortable, beautiful family area we are using for entertainment and exercise. The cement slabs and exposed insulation have been replaced by bright walls, a handsome floor, mounted flatscreen TV, recessed lighting, and a full bathroom. Friends and neighbors who see it say, "Wow", and are talking with their spouses about what THEY want to do to their basements before they head back upstairs.
When interviewing providers to finish our family's basement we had three criteria: an experienced team who was up front about costs, opportunities and limitations; high-quality work that was completed on time; and a competitive price. Custom Basements of New England checked all three and were a pleasure to work with throughout the process.
The work was done quickly with zero delays, great communication, and with no impact to our family upstairs. Working with Lisa and her team was a true collaboration -- they listened to our ideas, were creative with their execution, and were available to answer our questions even after the project was finished. They provided us with peace of mind, not just during the decision-making process or the project itself, but a sense of confidence that we chose the right partner when making a large, long-term investment to enhance our family's home.
- Matt & Michelle
December 2017 – Medfield, MA
Dear Custom Basements,
We just wanted to write a quick note and thank your entire team for their excellent work on completing our basement. It turned out even better than we imagined. Your team was able to hit a tight timeframe and went above and beyond each step of the way. Nate and Joel were especially great as our lead contacts on the construction and it was obvious how much pride they took in their work. Thanks again for everything!
- Chris & Beth
December 2017 – Holliston, MA
We are really enjoying our custom basement. The kids enjoy the playroom almost every day. It's very cozy and heats up nicely at this time of year.
Sharon and I are enjoying our bar too, whether we are hosting friends or watching a Netflix show over a beer after the kids have gone to bed!
Merry Christmas to you and the team!
- Garreth
January 2019 - Watertown, MA
We needed to finish our basement to get some extra space with the arrival of a new family member. We decided that Custom Basements of New England (CBNE) were the company that were going to deliver the best results for us, after looking at and speaking with a range of options. We had done our research on finishing basements and knew that we wanted to go with a breathable wall system that would not mold in the event of any basement water and CBNE offered exactly what we were looking for.
We initially met with Lisa (owner) and showed her the space. She took all the measurements needed, was able to get us a quote very quickly and it was very reasonable for what we were looking for. We also had a deadline with the arrival of the baby on the immediate horizon and so needed to work to that. Lisa and the team were able to meet this deadline and beat it in fact by a couple of weeks, giving us much needed time to get everything in place and ready. Throughout the whole process there was never any issues with communication and Lisa was very quick to respond to any questions and queries we had. Despite being a relatively small project, at no point did it feel like we were a second thought and were always kept up to date with the workflow process.
The team of people that installed the basement were really great, working solidly and professionally, not cutting any corners and delivering exactly what we were looking for. From the framing out, at the start to the electric install and then the bulk of the finishing work, the team at CBNE were great all-round.
An important part of the process for us was to make sure that everything was to code and inspected, so that when we come to sell the home in the future we wouldn't have any headaches there. Lisa set up all the needed inspections and they were all carried out and sign off without any issues.
It's really great to have added a nice, clean, modern, useable space to our home and having this space as my home office, has meant we can grow our family without feeling cramped. We are very thankful that we found the Lisa and CBNE and look forward to making the most of our new space in the future. If we ever move and need a basement finished again, these guys will be the first that we turn to, without a doubt!
- Roberto
August 2018 - Hampton Falls, NH
Custom Basements of New England are a truly top-notch company from project inception to job completion. Lisa, the owner, and their entire staff are true professionals who do quality work for a fair price and we couldn't be happier with finished basement. You can't go wrong. We knew that remodeling our basement was going to be a daunting experience. We live in a somewhat older house built in 1967 and our basement wasn't much to look at. It had low ceilings, exposed concrete walls, half the floor was simply the poured concrete foundation and the other half was 70's-style rolled yellow linoleum. The few walls that existed were haphazardly framed with dark brown, wood paneling. Throw in three to four owners' worth of "improvements" to electrical and plumbing snaking through the basement walls and ceiling joists and you had our basement. We needed to ensure that whomever we chose for our basement project had the experience and skill to deal with all these problems.
We're glad we did our homework and landed with Custom Basements of New England. Our basement project was a fairly large job encompassing approximately 850 total square feet of space. In addition to dealing with the complications mentioned above, we wanted space for a home office, a kid play/video gaming area, a small workout room and a bathroom/laundry room. We got three bids for our project. We got one from Owens Corning, Custom Basements and a smaller contractor. All bids were within $8,000 of each other - not bad given the size and scope of the project. Custom Basements was the middle bid. Owens was the highest and this was after all their "discounts" and of course the obligatory "but if you agree to the project right now" we'll take off another $10,000 BS. The small contractor was the lowest but within range of the other two bids. He was ruled out pretty quickly because of the "deer in the headlights" look the poor guy had on his face from the moment he saw the condition of our existing space.
We decided to go with Custom Basements. Not because they were the last man standing, but because of the professionalism and first interaction we had with them. Lisa, the owner, and Joel, our future project manager, came out to our house and toured our existing basement as we went over the grand plans we had for our space. Lisa and Joel listened attentively to our desires and skillfully pointed out potential pitfalls to our project based upon their many years of experience. Things that we hadn't even noticed or considered. They were helpful and offered alternatives to what they saw as impediments to what we were trying to accomplish. They put us at ease. When we got the bid from Lisa, we knew we had found the right company. The pre-construction process was painless. The contracts were straight forward - no hidden discounts or "specials". What was and wasn't included in the project was spelled out in great detail so there would be no confusion later.
Together with the team, we discussed and set various project milestones so we could all track the progress of the construction from demolition to the job's completion. This level of detail should not be overlooked when deciding on your contractor. This whole process helped to put us at ease. Our on-site contractor was Dave. Dave was a true professional. He showed up every day on time and ready to work. The breadth of Dave' skills was impressive. He was involved in every phase of the construction. He did demolition, framing, sheetrock, taping, mudding, painting, flooring, drop ceiling, finish carpentry, and more and did it all well. He was a joy to work with. The quality of his work is truly what makes our basement special.
Another worker on our job was Joe. He was a big help early on with demolition and he showed up every couple of days to deliver materials, haul away debris and lend Dave a hand if needed. He was the one who laid the tile in our bathroom and it came out awesome. Joe was a hard worker and an important cog in the overall success of the project. His role and professionalism should not be overlooked.
As mentioned previously, Joel was our project manager. He was on-site a lot, often daily. He helped keep the project on task and on time. He also liked to get his hands dirty helping out and pitching in where needed. In addition to overseeing Dave and Joe, Joel was instrumental in the coordination and communication with the subcontractors used on the job.
We would like to give special praise to Plumbing and Heating Solutions out of Deerfield, NH and All American Electrical Corporation out of Mason, NH for their quality work. Joel coordinated the plumbers, electricians and painters with ease and professionalism. A project of this size is certain to hit a few bumps along the way and any issues of craftsmanship that arose from any source were always discovered first by Joel and often fixed or scheduled to be fixed before we could even notice or bring it to his attention. We really couldn't have asked for any more out of him.
The project mostly went ahead as planned. We had some slightly significant change orders because it was discovered our existing basement stairs really needed to be replaced for safety reasons and we went ahead and added a seven-foot wet bar midway through the project. Otherwise, we are glad to say that our project finished on time and on budget. And we couldn't be happier with the outcome. So if you're thinking about doing a basement project and you're unsure of where to turn, you'd be doing yourself a disservice by not checking out Custom Basements of New England. Superb quality for a fair price done professionally.
- Shawn
May 2017 – North Attleboro, MA
I cannot thank you enough for the beautiful job you and your workers did finishing my basement. Since we bought our house, we have dreamt of what it would be like to have a finished basement. I have to tell you we could not have dreamt up a more beautiful space.
I have to admit that you were right. For as much research as we have done looking at other companies and receiving additional quotes, no other company comes close to your price, quality, or product. You finished on budget and under time, and came through on every promise. I also have to say Nate and Joel were fantastic; it was such a pleasure working with them. I would recommend your team to anyone who asked.
Even though this project started as a playroom and family room, I have to say we enjoy the room more than the kids do. We look forward to going down to our room every night, and I think our living room misses us. Thank you for creating our sanctuary.
- Kay
November 2014 – Windham, NH
Just a short note to give you some feedback on my recent experience with Custom Basements of New England, LLC. My experience was stress free, easy and most of all well done!
Everyone I dealt with was professional, kind and took great pride in their work and association with Custom Basements of New England. The contractor kept the basement neat and clean and took the time to ensure that I was happy with each part of the process. The project manager was also professional and always answered any questions in a timely manner.
The basement looks wonderful and I have the closet space that I require as well as a good size family room. Nothing was missed by these folks. They were on top of all the minor details I could have easily missed during the construction.
My whole experience with Custom Basements of New England was a pleasant one and I highly recommend choosing them for your basement needs.
With kind regards,
- Christine
November 2014 – Newton, MA
We hired Lisa and her crew to try to make a good storage basement out of a crumbling 1900 cellar. We hired Lisa based upon the price, the prompt scheduling and attention to our needs. Being a woman, I also could tell that Lisa would be the one to give us good quality control and follow-up. And she did.
My husband and I are very pleased with the outcome, including a dropped ceiling that was nearly impossible to imagine being able to install. We recommend her highly.
- Bonnie
April 2015 – Andover, MA
When we decided to improve our old fieldstone basement we weren't quite sure it was the right thing to do. But with our growing household we simply needed more space. I met with a few contractors but from my first visit with Custom Basements of New England, LLC, they stood above everyone. They immediately communicated their vision for the space, I remember them simply saying "we will make you a beautiful basement". I never thought I would use the words beautiful and basement together but Custom Basements delivered on their vision and now I have a beautiful basement.
When it comes to quality, I truly believe you get what you pay for. Custom Basements used high quality materials, and the lead contractor on our project used his highest degree of care with the installation. "I'll do it as if it were my own," he said. Custom Basements of New England, LLC kept with the timelines, there were no surprises with the final bill, and there was open and clear communication throughout the process.
We are glad that we chose Custom Basements of New England, they are an excellent choice for quality finished basements.
- Marc
February 2013 – Needham, MA
We had a great experience with Lisa and Custom Basements of New England, LLC. We looked at a number of competitors and in the end we chose this company based on their deep experience and specialized focus on basements.
There were no surprises, no haggling after the contract was signed, and the work was completed on schedule. Lisa runs a professional experienced crew that made the process easy and we love our new basement!
We were referred by my friend Amy of Milton who also had a great experience with Custom Basements of New England, LLC. We are happy to continue to add to their long list of referrals.
- Matt & Eliza
December 2011 – Weston, MA
I cannot say enough nice things about Lisa, who worked tirelessly with me to complete a basement project. In a nutshell, she was knowledgeable, accessible, punctual and professional.
She was able to design the space to maximize its usage, with separate areas for a large screen home theater, kitchenette, home gym and home office.
She was able to answer many questions and provide numerous references. I felt that she was straightforward, honest and trustworthy.
Available by cell, email, and text message, I knew that I could always count on her to return my call. She even called me to follow up on an unknown Natick Home Depot call just to make sure it was not me trying to reach her.
Near the conclusion of the project, I really felt that she was personally vested in this space. It was obvious that she took pride in her work and has a passion for her craft. We have referred Lisa to many of our friends and colleagues. I wish her much continued success.
Please feel free to contact me if you have any questions.
- Olivia
August 2012 – Manchester, NH
We love our new basement room. As you know, we did a lot of shopping around before we met with you. Your creative approach and very competitive pricing won us over. Your variety of design ideas were fabulous. You took the time to explain each option and even suggested ways we could save money. You were not only selling a package, you designed the room to our needs.
Working with your contractor, was also a pleasure. He was punctual, organized, efficient, and explained each process. If we saw something that was concerning, he would make sure it was corrected to our specifications. The project was completed on schedule and the "punch list" was blank.
We would recommend Custom Basements of New England, LLC to anyone looking to add that special room.
Thanks Again!
- Helen & Brian
September 2015 - North Reading, MA
I am so thrilled that I used Custom Basements of New England to finish my basement. I added a full bathroom and another finished room. Prior to selecting Custom Basements, I had interviewed 3 other contractors. Custom Basements not only came through with the best price, Immediately I felt a great rapport with Lisa. Lisa is professional, intelligent and very personable. She had great ideas and suggestions and together we came up with a plan.
The Project Manager is one of the nicest guys I have ever met. Throughout the entire project, he was always responsive to any questions I had and on top of everything at all times. He always stuck to his word and the project was done completely ahead of schedule and the results were even better than I had imagined. The contractors were here most of the time working on the construction. It was a delight to see them each time. Anytime I had a question, or concern, they were extremely attentive to my needs and paid terrific attention to detail. When they left each day, they would neaten and sweep the area, so that I didn't have a mess to contend with. Such gentlemen and I actually miss them now that the project is done.
Everyone Lisa sent to my home to work on this basement was nicer than the next. I would comment all the time about this and they would say they only work with the best….they sure do! I would strongly recommend this company. Not only will the price be right, the job will be done efficiently, accurately and exactly how you want, if not even better than you expected.
- Lisa
February 2014 – Dracut, MA
We are pleased with the outcome of our basement.
We would like to say a few things about the process. From the beginning, you and your team were focused on what we wanted. You were very thorough with explaining the product and we had no doubt we wanted to go with Custom Basements of New England, LLC. You all took great care in discussing with us all our options and the best way to utilize our maximum space in our basement. Even with the building inspector's concern for the old staircase, you took great care in working with us to fix the problem to make everything to code.
Everyone who came into our house, project manager, contractors and the electricians were all courteous and thoughtful. The project started and ended within a reasonable time frame. My basement was clean and ready to use one the project was complete. The quality of construction has exceeded our expectations.
We are glad we chose you to make our space a more enjoyable space for our family. We would highly recommend this product and company to anyone wanting a livable space in there basement.
Thank you
- Dawn & Cliff
January 2015 - Mendon, MA
My Mom and Dad wanted me to thank you for all of the hard work you and your team put into our new basement. We really appreciated it when you sat down for a long time with us and gave us great suggestions on how to make the best basement for our family. We love our new basement and we always have sleepovers in it.
Everyone that comes over can't wait to see it and all of my friends love it! It was also very kind of you to bring us cookies from a very good bakery!
Overall, we are very happy with our basement and how much work you put into it. It was so nice to work with you and your team.
- Kevin
April 2015 – Windham, NH
Upon completion of our Finished Basement in January 2015, we have been very satisfied with our Custom Basements of New England, LLC. We have added 700 SQ Feet of living space to our home and could not be happier.
Backing up a bit, to the beginning stages of the project, I had reached out to 3 different contractors to receive estimates on completing our basement of our 2 year old home. Custom Basements of New England, LLC came in with the best quote as well as some very appealing discounts and incentives. In fact, we were able to install a ½ bathroom, which we didn't think would be a viable option within our budget. We particularly liked the mold and mildew resistant materials and the warranty on the basement (as that had always been a big reservation of mine in regards to finishing our basement). The professionalism and knowledge of Lisa made the decision to go with Custom Basements all that much easier for my husband and I.
We were given an estimated start date and Custom Basements was able to start the basement earlier; which was a positive. They did finish within the contract time frame however at bit of an inconvenience at the end when the completion date was misstated.
The carpenter did a fantastic job with the craftsmanship. He went above and beyond to meet our needs throughout the process. Additionally, the electricians did a phenomenal job, were on point and very professional.
I would highly recommend Custom Basements of New England for your basement finishing needs.
- Allison
March 2019 - Worcester, MA
We'd like to thank you and your team for creating the wonderful new family room in our basement. It is spacious and bright, and the renovation made good use of the existing windows. The ceiling you installed allowed us to keep most of the room's height, and the overhead lighting system is excellent. The baseboard heaters warm the space quickly and efficiently, and we appreciate that we can control them separately from the heating system for the rest of the house.
We especially like that the new room is very sound absorbent. When our children are playing there, we cannot hear them on the first floor except through the door. Even the city building inspector mentioned when he visited that more people did their basements this way.
You managed to do everything for not much more than what other contractors quoted us who do not use a mold-resistant system. When we requested some extras such as shelving under the stairs or additional drywall on the new wall facing the non-finished side of the basement, you were fast to get us quotes and to complete the work. You also were able to accommodate other requests like putting outlets on the columns you enclosed in the middle of the room.
Finally, we would like thank your project manager, Mike, as well as Kenny, Mauricio, the painters, and the electricians. They completed their work very efficiently in only three weeks. They were also very professional as well as courteous to our family while in our home.
We are really looking forward to enjoying the new basement with the new TV that Mauricio mounted on the wall for us.
- Tom & Lisa